Every year in October, the GIE+Expo is hosted in Louisville, KY by the National Association of Landscape Professionals and other organizations such as Hardscape North America. It's the biggest green industry event of the season, and at Lawnline Marketing, we tell all our clients to plan to attend. There are so many opportunities to view new products, to network, to learn new industry trends, and more!
Here are some of the many reasons we are looking forward to the GIE+Expo in 2019, held this year from Wednesday, October 16-Friday, October 18.
---
Opportunities to Network & Meet New Green Industry Professionals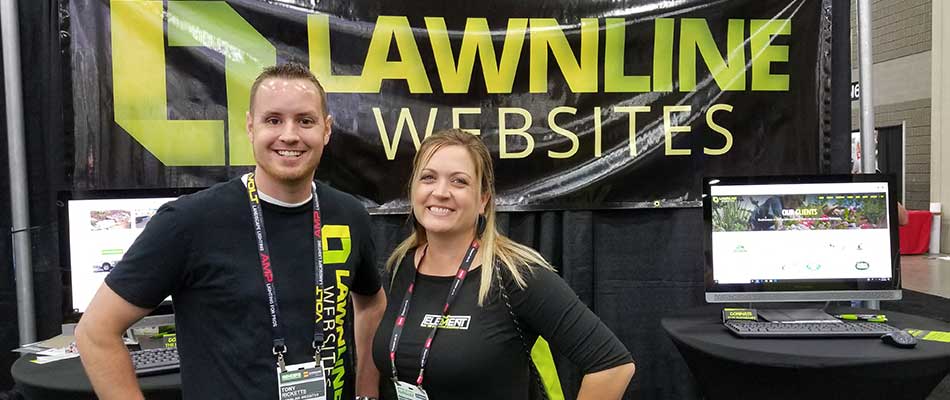 In the exhibition hall, there are many companies with booths just waiting to meet you and talk with you about your shared passions. This means you get the opportunity to expand your professional network as you talk to people within the green industry. From equipment manufacturers to business management software reps, the exhibition hall has it all.
While you're in the exhibition hall, come see us at booth 25098. We'll be offering the best and only deals of the season with our GIE-exclusive package!
---
Check Out New Products & Learn About New Green Industry Trends
At GIE+Expo, there is a 20-acre outdoor demo area where you can go experience the lawn care and lawn maintenance equipment for yourself. Check out new products before they debut on the market and learn about their new features. Quite a few of the exhibitors also host games and competitions that encourage you to learn as much as possible about their products.
The expo also hosts several educational seminars that can give you an update on new green industry trends. One session we are looking forward to is the opening keynote on Wednesday, October 16, sponsored by John Deere. The keynote focuses on the power of partnership in business, which is what you get when your green industry business decides to work with Lawnline Marketing—a partner in boosting your online presence and helping you generate leads.
---
Explore Freedom Hall & Learn from Trained, Certified Arborists & More
There are other options available in the Freedom Hall that you'll need to check out too. Throughout the expo, there will be arborist demonstrations on a tree inside the expo center. Trained arborists will demonstrate best practices for tree care and instruct on climbing techniques. There will also be food trucks available, as well as an event called Mutt Madness. At last year's expo, 11 dogs found new homes through this event, done in partnership with the Kentucky Humane Society.
---
Exciting Events & Things to Do in Louisville During the 2019 GIE+Expo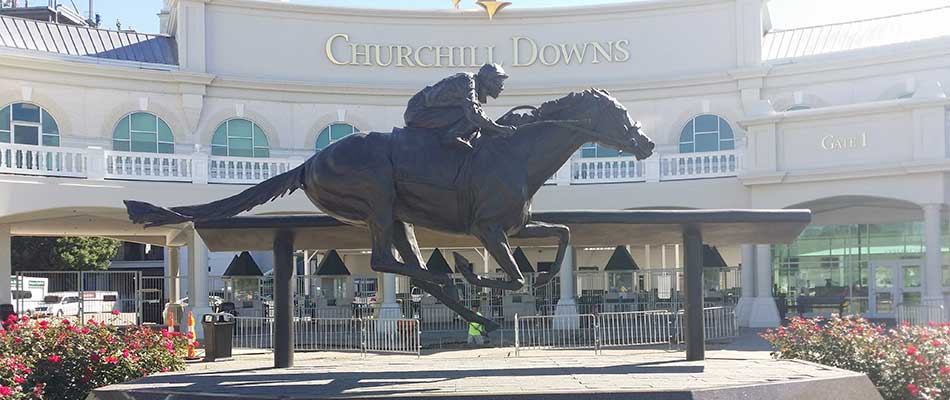 Along with all the educational and exhibition hall events, the GIE+Expo also offers other entertainment options once the doors close for the day. Each night of the event, plan to catch free concerts from acts such as The Crashers, Easton Corbin, and Cassadee Pope at Fourth Street Live in downtown Louisville. There are also a couple of pre-concert events available to GIE+Expo attendees, including a trip to the Frazier History Museum and the Muhammad Ali Center.
Other things to do in Louisville include Churchill Downs, the world-famous racetrack that's home to the Kentucky Derby and the Louisville Slugger Museum and Factory.
---
Are you attending the 2019+GIE Expo?
If you're attending the 2019 GIE+Expo, we'd love to meet you. Come by our booth, say hello, and learn more about the services we offer at Lawnline Marketing. If you have questions about our business or about launching a new website for your lawn and landscape business, then give us a call today at (813) 944-3400. We look forward to seeing you at the 2019 GIE+Expo!