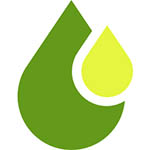 Web design and marketing services to grow irrigation/sprinkler companies.
Organic search engine optimization and paid advertising generate irrigation leads.
When you hire our team to handle lead generation for your irrigation/sprinkler company, we make sure you can be found where everyone is searching for your services—Google. In our experience, social media websites, like Facebook, don't produce near the results that search engines do. To make sure you appear on search engines, we balance search engine optimization (SEO) services to get you organic (free) rankings, while complementing with paid advertisements to generate business immediately.
For irrigation leads, Google is by far the best source. Balancing organic SEO efforts with paid advertisements is the most effective approach.
---
How we get irrigation companies to the top of Google's organic rankings.
Getting your irrigation/sprinkler company to rank organically (free) on Google starts with the initial web design and development process. We build your website to target people the way they look for your services. This means we create pages dedicated to the individual services people search for, such as installations, repairs, upgrades, and winterization. On each page, we write quality and unique content that is detailed and educates the visitor about the service. We also implement geographic signals so the search engines know where you offer your services. A few of the location signals we use include local contact info, strategic content writing, headlines, metadata, schema markup, and geotagging imagery.
Building the website properly is great, but organic SEO doesn't end there. Outside of your website, we handle tasks such as citation creation, social media engagements, review building, and more. As we pair off-site SEO efforts with the on-site SEO efforts, your website will start moving to the top of Google's organic rankings.
---
Paid ads on Google deliver irrigation leads that convert.
Marketing on Google is done through its advertising platform called AdWords. This is a pay-per-click model that can be very effective for irrigation companies because the competition is usually pretty low. This enables you to drive qualified visitors to your website for less money than other related services. Also, when someone clicks your ad, we know exactly what they are searching for and can tailor their experience to that, unlike organic rankings.
In order for paid ads on Google to be successful, it requires more than just a simple set up. AdWords is a complicated system, and when done poorly, you'll lose a lot of money with no results. Here are a few of the things we do to create successful campaigns for sprinkler companies:
Campaign/Ad Group Segmentation: We create ads to focus on a single service. For example, we'll create an ad group that focuses on irrigation repair, and another that focuses on irrigation installation.
Manual Optimization: We stop Google from automating things that can bring down your performance, such as ad optimization. We always write at least 3 ads and constantly drop the worst-performing.
Huge Negative Keywords: These stop you from showing up for irrelevant search terms. For example, when someone is searching for irrigation licenses or irrigation laws, we make sure you aren't shown.
Dedicated Landing Pages: We create separate pages with strong call-to-actions and differentiators that paid advertising leads land on. These are different from your service pages. Pages that convert leads and pages for search engines are vastly different.
The 4 items listed above are just a couple of things we do. Other important aspects include extensions, geographic targeting, conversion tracking, and much more. If you'd like to learn more about our approach to paid ads, just give us a call at (813) 944-3400.
With paid ads, we know exactly what the visitor is looking for, and we give them exactly that. Then, using strong calls-to-action and differentiators (like reviews), the leads start to roll in.
---
Here are a few of our irrigation clients.
Whether you provide irrigation services exclusively, or it is one of many services, we can help you generate more business. Check out some of these customers that rely on our website design, SEO, and marketing services to generate irrigation leads.
---
Take the first steps to growing your irrigation business—give us a call and let's chat.
Ready to grow the irrigation/sprinkler services within your business? Give us a call at (813) 944-3400 and we'll chat about your business and our web design, SEO, and marketing services to see if we'd be a good fit for each other.