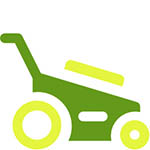 We're the top-rated web design and marketing agency for lawn mowing and lawn maintenance companies.
Grow your mowing business with tighter routes using hyper-local SEO and advertising.
When you hire us, our goals for your website and online presence are simple. First, we want to bring quality weekly or bi-weekly customers. Second, we want to tighten your route to reduce the amount of time your crews spend driving to each customer. To accomplish these goals, we utilize hyper-local SEO and paid advertising with tight geographic settings. We've done this for many businesses just like yours, which is why we're the top-rated web design and online marketing agency in the green industry.
---
Using hyper-local SEO to generate mowing leads in a concentrated area.
When building your website, we place emphasis on specific services and certain areas that you want to serve. For example, you'll have a page on your website dedicated to your mowing service that targets the areas you want to serve. These areas can be counties, cities, towns, and even neighborhoods. We implement these location signals all throughout your website including the written content, coding, and even geotag imagery.
Besides targeting areas on your individual service pages, we also create an Areas Served page. On this page, we typically integrate a Google Map to visually communicate your service area.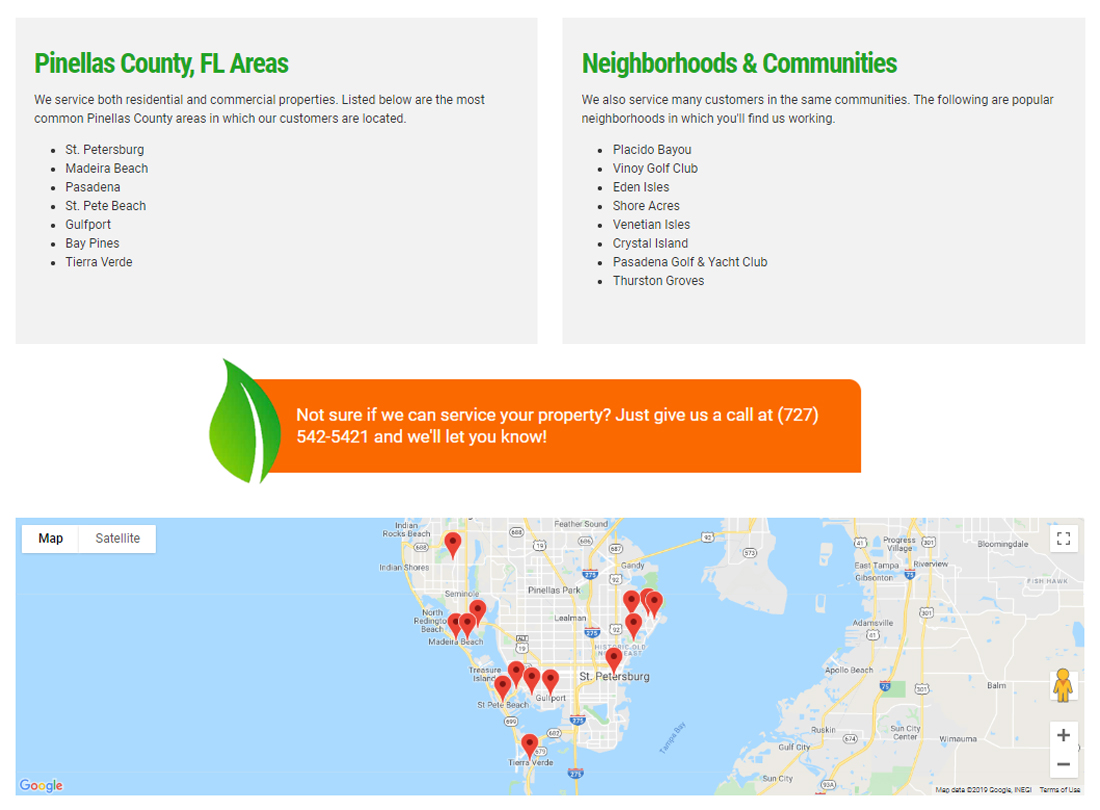 ---
Google and Facebook advertising both work well for generating mowing and maintenance leads.
We've heard many companies (and even some professionals) say Google AdWords and Facebook Ads aren't profitable for mowing, or that you can't generate leads with a tight route. We beg to differ.
When done properly, Google and Facebook are both excellent sources of leads, right in your prime service area. For example, with Google, you can target searchers within a mile of your business' physical location. On Facebook, you can target within a mile of any point on a map. Now, there are some additional configurations that need to be set to ensure your audiences are actually located in the desired areas.
To make paid marketing successful for mowing, your website landing pages must be properly configured, just like your ads. We encourage you to discuss paid advertisements with us and experience the difference in working with a web design and marketing agency that specializes in your field.
Here's a screenshot from a real customer's Google AdWords campaign. For this customer, we generated 90 leads we could track for roughly $2,400. That's about $27 per lead.

---
We've worked with tons of lawn maintenance companies. Here are a few like yours!
If your primary services are lawn mowing and maintenance, then check out the companies listed below that are just like yours. We work with hundreds of green industry businesses across the United States and Canada. Take a look at how their websites use hyper-local targeting and their rankings on search engines.
---
Call us to discuss your online presence and how we can help.
Think we might be a good fit for you? We encourage you to read some of our online reviews from other companies just like yours, then give us a call at (813) 944-3400 to schedule a phone consultation to discuss your online presence and how we can help. We look forward to hearing from you!