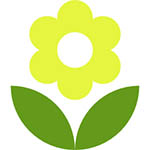 Using organic SEO, search engine advertising, and social media, we'll generate quality landscaping leads for you.
First, we build a great website. Then, we drive traffic to generate leads.
Building a website and online presence that generates leads for landscape design and installation services requires a different approach than other services, such as mowing or fertilization. Because landscaping services cost considerably more than maintenance and care, the sales process is much longer. This is where having a quality website properly structured and strategic advertising efforts can really pay off.
---
Converting landscape design and installation leads requires more than a pretty website—it needs meat, like project case studies.
When a customer is considering spending thousands of dollars on landscaping, you must prove that you're the best contractor for the job. The most effective method to achieve this on your website is by using project case studies. Of course, you also need pages on your website that describe your services (for search engine purposes), but those aren't the ones that will convince the visitor to convert to a lead.
Using project case studies, a potential lead can see real examples of your work on a per-project basis. We're talking about written descriptions of the tasks you performed, the plants/materials used, before/after photos, video, and more. This allows the visitor to see your work in detail and generate ideas for their own project, as well as constantly providing fresh content for your website, social media platforms, and remarketing efforts. Creating project case studies is something our team will handle for you, along with utilizing them on the proper channels.
Click the image below to see an example of a project case study.

---
Paid advertisements get you in front of quality customers and remarketing helps them choose you.
To get you in front of quality landscape customers, utilizing both Google and Facebook in different ways is an effective approach. Your target customers search Google for your services, just like they do anything else, so we're sure to put you there. However, the unique approach comes from social media and remarketing. Here's a summary of our paid marketing tactics that gets results for landscapers:
Google Search Ads: Drive visitors to dedicated landing pages when they search for target keywords, such as landscape designer.
Google Remarketing: After someone visits your landing pages, your banner and video ads follow the potential lead around the Internet.
Facebook Ads: Target audiences that have been searching for landscaping services, as well as those that have already been to your landing pages. Instead of showing them promotional advertisements, we show them your projects and indirectly advertise to them in the form of providing ideas for their own project.
Search ads paired with project remarketing constantly keeps you in front of the customer. When they decide to reach out to contractors, they have consistently seen your work and been to your website many times.
---
Review Building for SEO & Conversions
Review building is a service we offer with our website design and marketing services. We take a specific approach to get your customers to leave online reviews on the platforms that matter. Search engines like Google place a high priority on reviews for organic rankings. Also, potential customers trust online reviews as much as they do a referral. When combining consistent positive reviews with the website and marketing approach mentioned above, we create a lead generation machine for landscaping companies. Don't worry, we also handle getting your customers to leave you a review and make it easy for them.
Reviews like the one below are what landscaping companies should strive for. Potential leads see real people vouching for your business, along with a few photos of the work performed.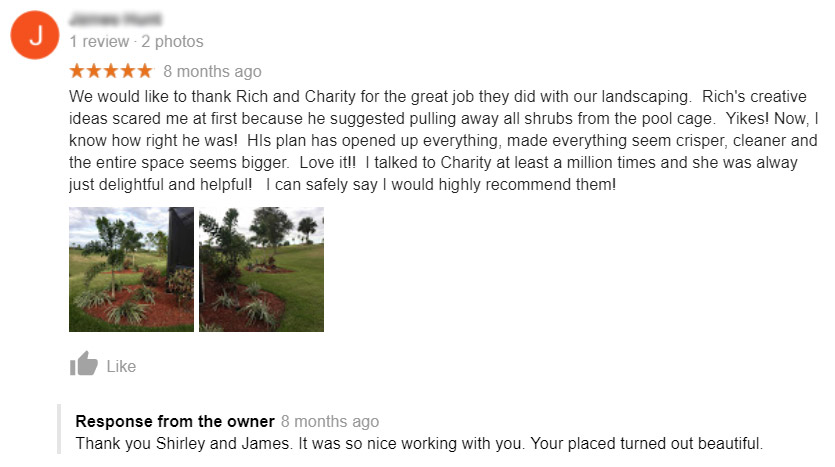 ---
We help landscaping companies grow every day. Here are just a few of them.
Working with a web design and online marketing agency that knows your business is key. When you hire us, you don't need to educate us about your services or how to market your business. Since we only work in the green industry, we have tons of experience, data, and insights from working with companies just like yours. Here are a few of our landscaping companies.
---
We're the #1 rated agency serving the green industry—give us a call to learn why.
We know that's a bold statement. Fortunately, we have the reviews and results from numerous clients to prove it. We invite you to read some of our online reviews and speak with our team about growing your landscaping company using the Internet and your own website. Give us a call at (813) 944-3400 to learn more and see if we'd be a good fit.