Come visit us for unbeatable marketing and SEO deals!
You won't want to miss out on our deals at the GIE+Expo 2020. We'll be handing out some unbeatable marketing and SEO deals that you will not find anywhere else. Come visit us at our awesome booth location!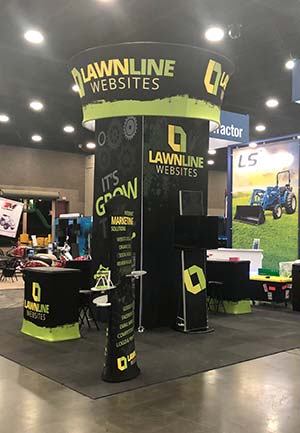 Meet our team and discuss your online presence.
When you come to see us at GIE+Expo, you can meet our team members that you will be working directly with on your website and marketing services. You'll have a chance to sit down with us and come up with a plan to grow your business using the Internet!
What is GIE+Expo?
If you're in the lawn care, landscaping, hardscaping, tree service or related industry, and haven't been to the GIE+Expo in Kentucky, then you've been missing out. GIE stands for Green Industry Equipment and is the largest trade show for your industry in the United States. Partnered together with Hardscape North America (HNA), you'll have access to 850 vendors (including us!) and outdoor space to demo equipment. The GIE+Expo is sponsored by the National Association of Landscape Professionals (NALP), Outdoor Power Equipment (OPEI) and the Professional Grounds Management Society (PGMS).
Photos From GIE+Expo 2019