Recently, many of our clients have been getting notifications from Google Search Console that they have been moved to the new beta version. I've taken a few minutes to review this new beta version but was left feeling a little empty. When I say empty, I'm referring to the features and reports. As of the time of this writing, the current beta version really only has the reports for your performance on Google and the indexing of your website.
The New Interface Looks Great
The performance and index coverage reports are definitely a step in the right direction and use Google's newer interface style that we see in the new AdWords interface and Analytics interface. Those not familiar with the new interfaces may struggle a bit adding the filters, but once you've done it a few times, it's pretty easy. Overall, the flow and cleanliness of the interface is very good and makes it very easy to use.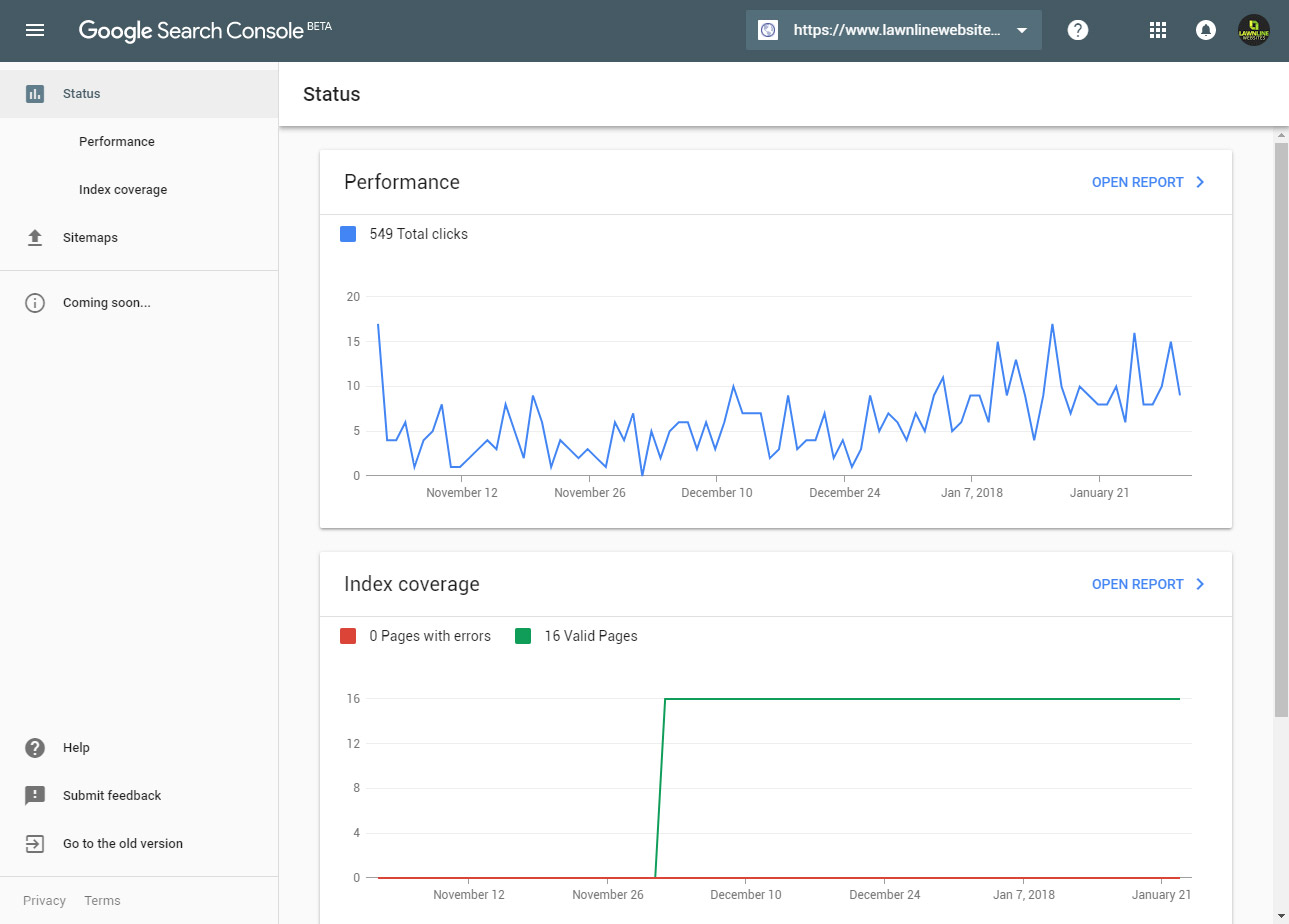 Performance Reports Still Need Some Work
In regards to the Performance report, what I don't like is that you cannot see the Average CTR (Click-Through Rate) or Average Position by the individual keywords on the overview grid. Right now, you can only see the Clicks and Impression counts. Although the Average CTR and Average Position columns are completely missing, you can filter by them, that's a little weird, right? You can still see these two important metrics if you click on the individual queries, pages, etc., but that's a lot of clicking through to see one line item at a time. I'm sure Google will be adding these columns in, just give it some time. Everything else here looks to be top-notch and easy to use.
Index Coverage Reports Have Improved, Quite a Bit
For the Index Coverage report, this is definitely better than the older version. One major improvement I noticed right away is you can now see the individual pages that are in the Google Index, not just how many are in the index, job well done here. You can also see the individual pages that are found as duplicates without canonical tags, which pages are being blocked with a 'noindex' meta tag, which pages have redirects, and more.
On the individual page level, you still have the ability to fetch a page as Google Bot and request indexing for a page, just like in the older version. One thing that is new here is the ability to "View As Search Result". Granted, you could have done this before by manually searching for the page using Google's "info:" prefix, but they added a shortcut for it here. It would have been a nice touch to add "View As Search Result" for the entire website, but you can still do that manually by searching "site:yourdomain.com".
Overall, I'm very impressed with the new Index Coverage reports, good job Google!
Key Features Still Missing
I realize this is a Beta rollout and there is still a lot of work to be done. Google actually tells us this in the "Coming Soon" menu option. The key reports I would like to see added next include the Links to Your Site, Structured Data, Remove URLs, and Internal Links. The most important of these being the Links to Your Site report that showed you what domains link to you, how many unique domains link to you, what pages on those domains had the links, and the anchor text used in the links. As many of you know, inbound links are a major signal for Google's organic ranking algorithms. This is the one report I'm really looking forward to and seeing how they can improve it by providing even more insights.
Overall, I like the new look and feel of the Google Search Console Beta. It is no where near being able to replace the old version, but luckily they give you the option to jump back to the old version in the bottom left corner. For those of you that have started playing with this new Beta, what are your thoughts?