Around 3.5 billion Google searches are performed every day, as people are using the Internet more and more to look for potential restaurants, hotels, hair salons, and lawn care/landscaping services. It's more important than ever to have an active Internet presence in order to not only have a successful business but also to grow that business.
The first key element in having an active Internet presence for green industry businesses is to have a website that is properly designed. That proper website design has many different parts that make it work well and perform on search engines. Learn about web design and why your green industry business needs it.
---
What Exactly Is Web Design
Web design centers around creating a website for your green industry business that lives on the Internet. The website is a collection of pages with text, words, and images that outline your business and take a deep dive into the services your company offers, whether that be lawn care, landscaping, custom hardscaping, irrigation, or more.
Basically, your website is a piece of Internet real estate—a virtual brochure that potential clients can browse through and view examples of your work while learning more about your company.
---
Why Does Your Company Need Good, Solid Web Design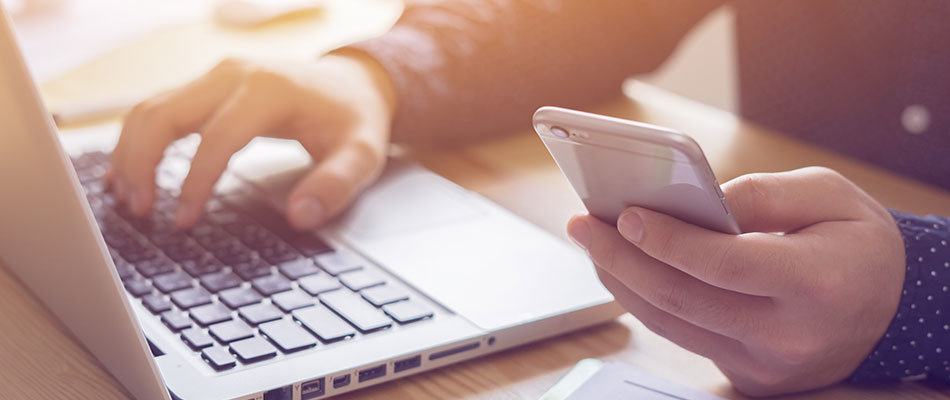 Imagine the outside of a business that looks unkempt. Would you immediately judge the business by how its exterior looks? More than likely, you would—especially as a lawn care professional. It's the same with your company website. More often than not, your website is the first thing that potential customers will see. If they access your site and see sloppy design, misspellings, inaccuracies, and more, they are less likely to choose to do business with you.
When your website is professionally done, looks timely, and represents your business well, customers will be more impressed and consider using your services over a competitor. Having good, solid web design is key to the success of your business. A website represents your business 24 hours a day, 7 days a week and you want to ensure anything or anyone representing your company is constantly giving off a good impression.
Other reasons your green industry company needs web design include:
It allows customers to find out who you are, what you do, and where you do it
It allows you to showcase your work in photo galleries or project case studies
It gives you a chance to generate new business directly from the internet
It permits you to communicate what differentiates you from your competition
---
How Long Does it Take to Build a Website?
Creating a well-built website isn't an easy task. In order to generate new, unique content specifically tailored to your company, optimize your photos for search engines, and more, it can take Lawnline Marketing up to 4-5 weeks or more depending on how many services are offered. Other web designers could take more or less time depending on their website build process.
When considering a new website, just remember this: your website should end up making you money. It's an investment, not a cost.
---
Are you ready to create a website for your green industry business?
At Lawnline Marketing, we have green industry clients across the country who constantly see new leads coming in through the websites and other services we offer for them. We'd love to discuss marketing strategies with you. Give us a call at (813) 944-3400 or submit an online form and one of our team members will get back to you about your website!